Experience the Future in the Heart of Surrey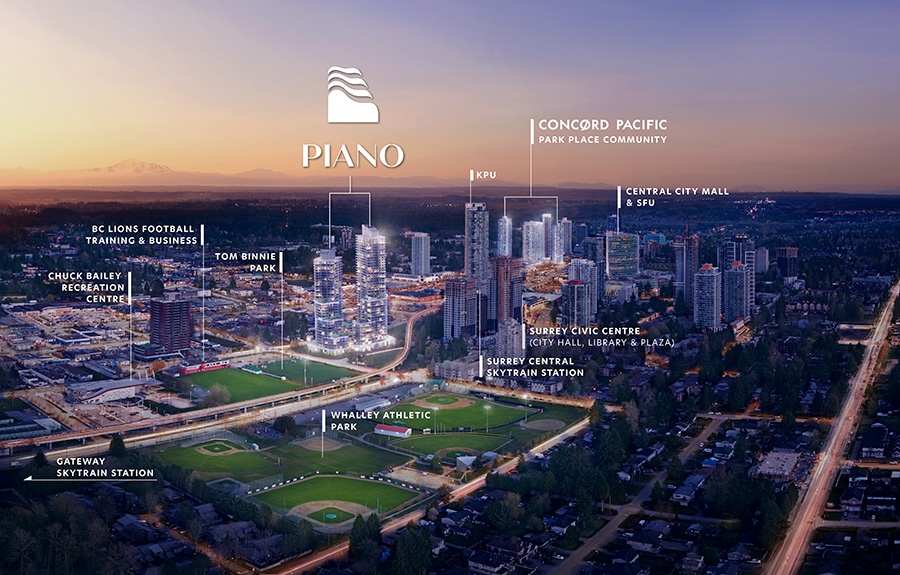 A Dynamic Place to Live
Located at the center of one of Canada's fastest-growing municipalities, PIANO is situated at the heart of Surrey City Centre and just steps away from the Surrey Central SkyTrain station.
Embrace life in a city known for its growing education, health tech, and business sectors. In the energetic Surrey City Centre, all of life's necessities are within reach. PIANO is seamlessly situated at the core of this area and offers instant walking access to amenities, services, entertainment, shopping, international dining options, education, recreation, and large-scale urban and athletic parks. With proximate transit options, you're also never far from anywhere you want to go.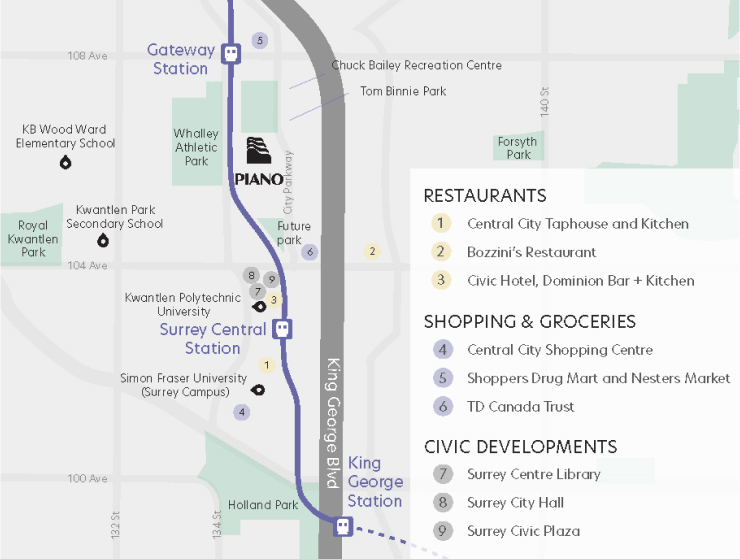 PIANO location in Surrey City Centre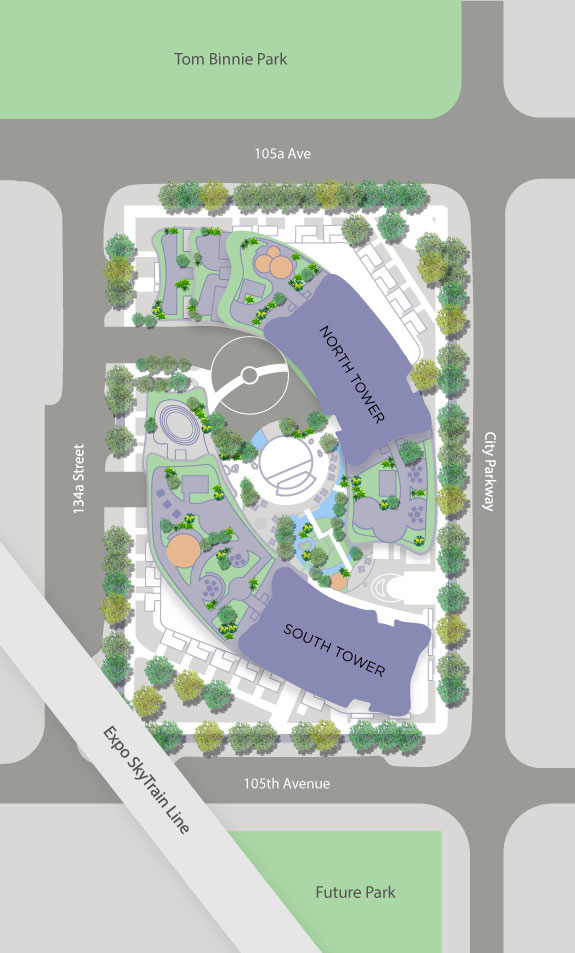 PIANO Site Plan
Concord's Newest Landmark Tower in Surrey City Centre
Rising above City Centre, the two towers' stunning free-flowing terraces respond to B.C.'s landscape, blurring the lines between the urban environment and natural surroundings. Distinguished by this gracefully curved architecture, PIANO's one-, two-, and three-bedroom condos and townhomes offer a uniquely modern living experience with optimal views in every direction.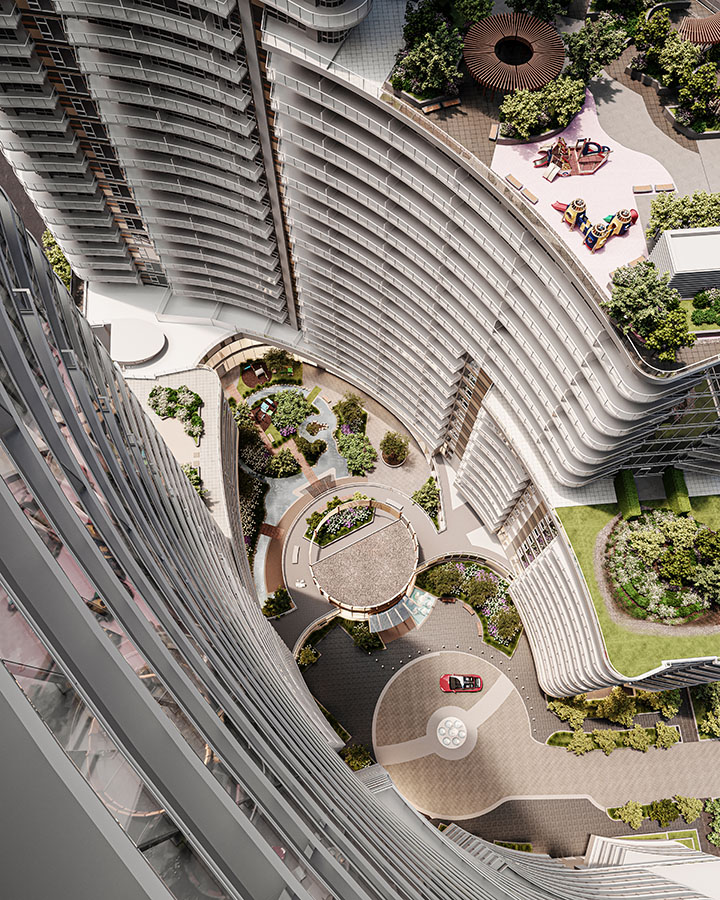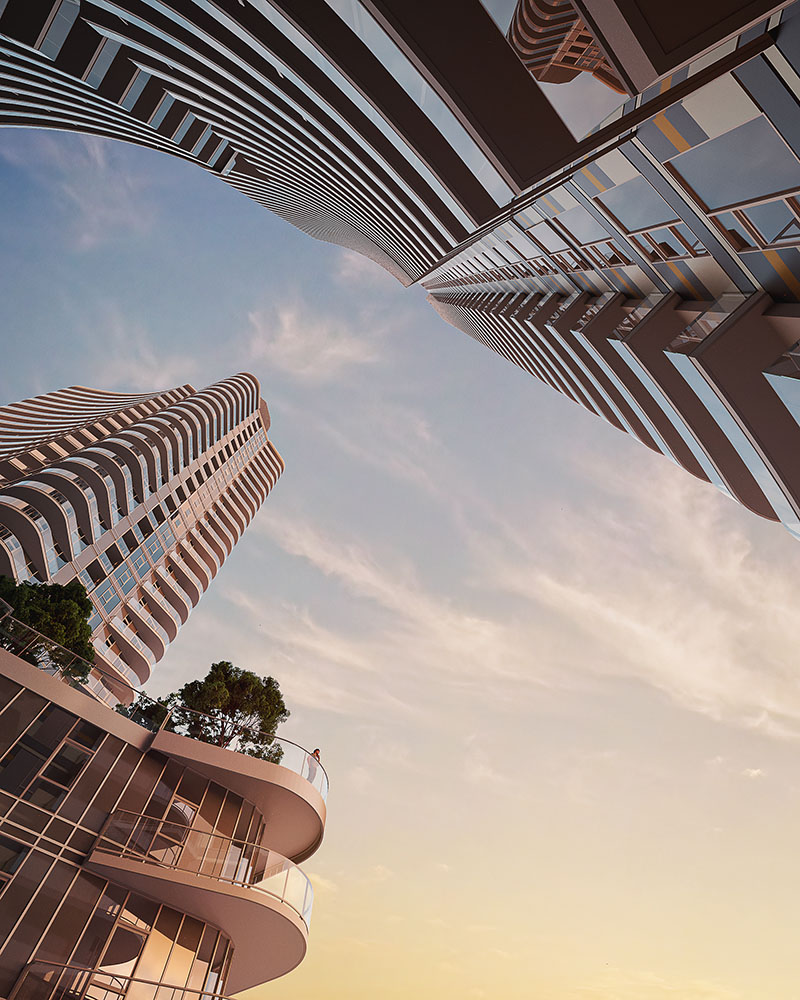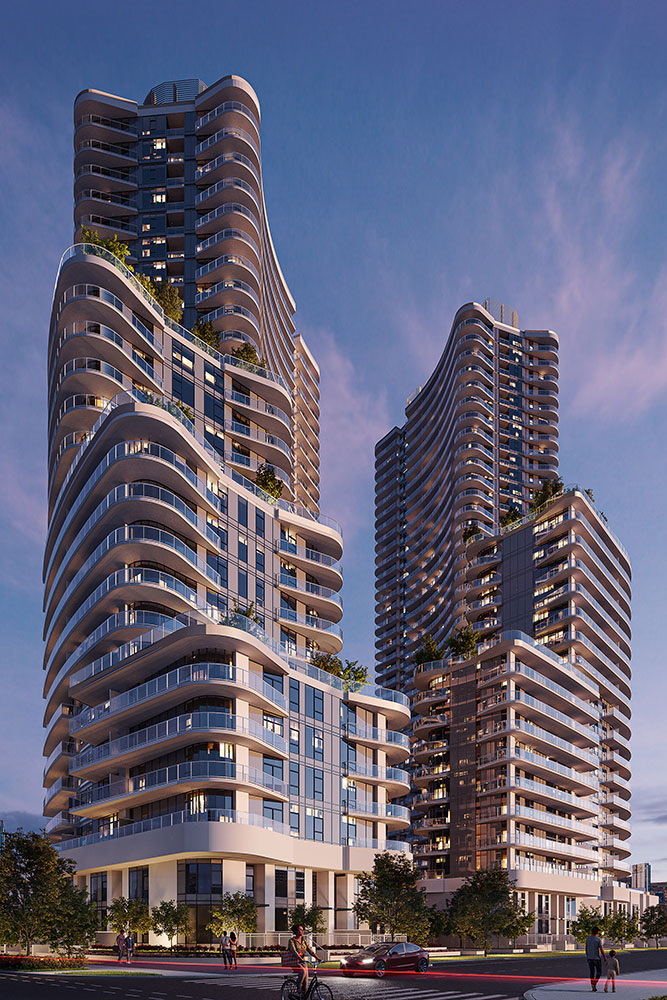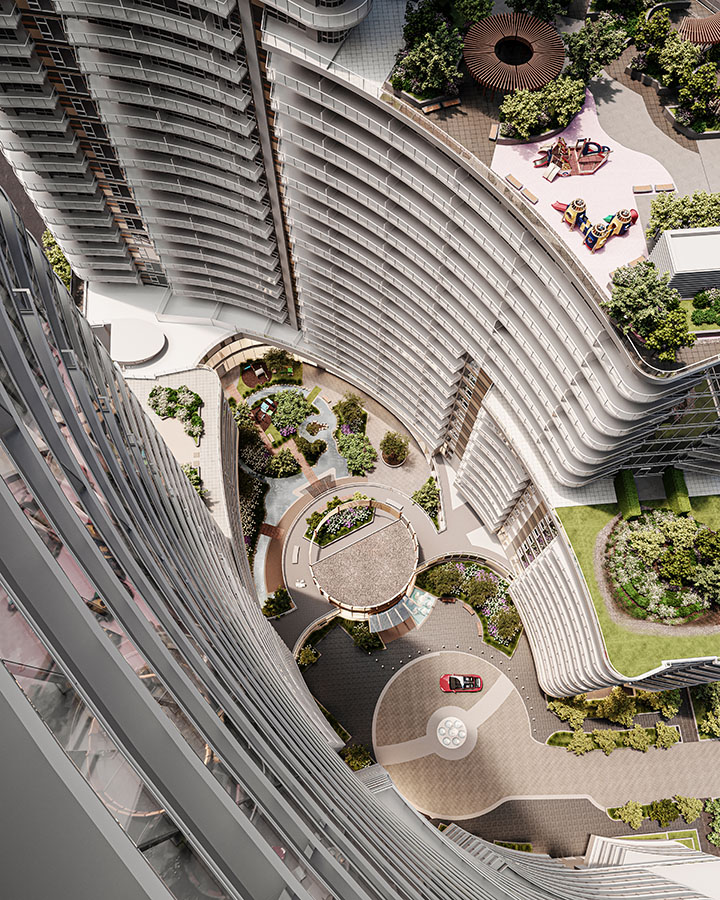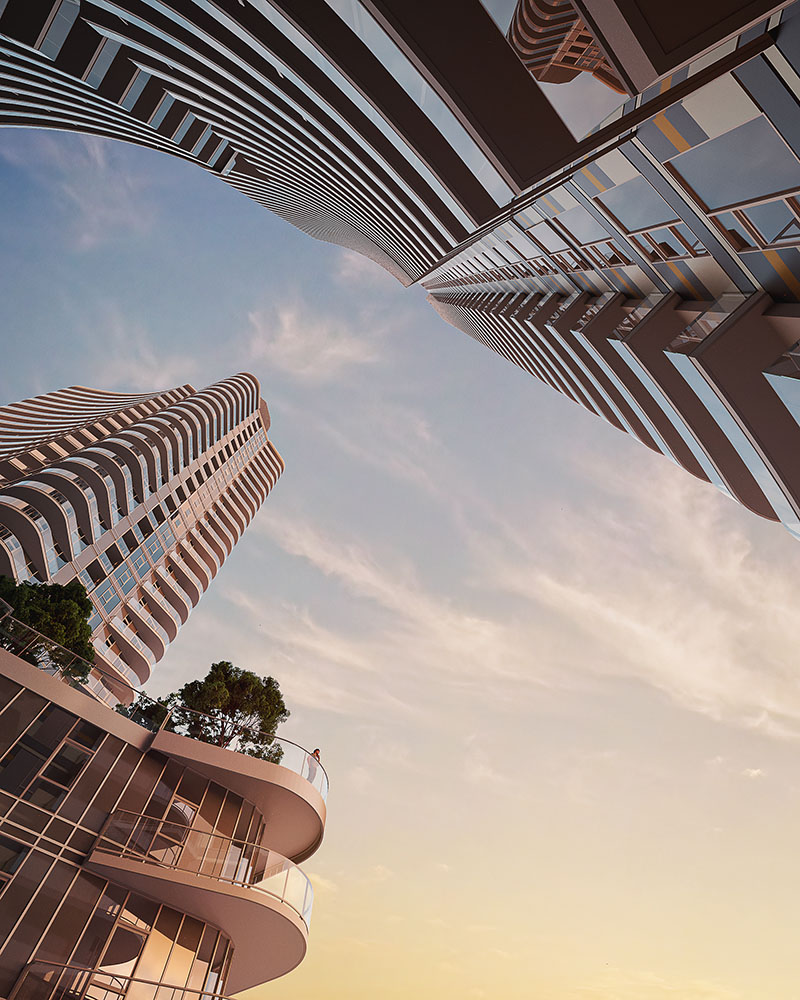 At the Centre of An Ever-Growing City
PIANO is situated within a minutes' walk to public transit at Surrey Central Station, globally recognized higher education institutions such as SFU, Central City Shopping Mall and office tower complexes. Surrounded by neighboring parks, green spaces, and recreation, PIANO ensures you don 't miss a beat.
Public Transportation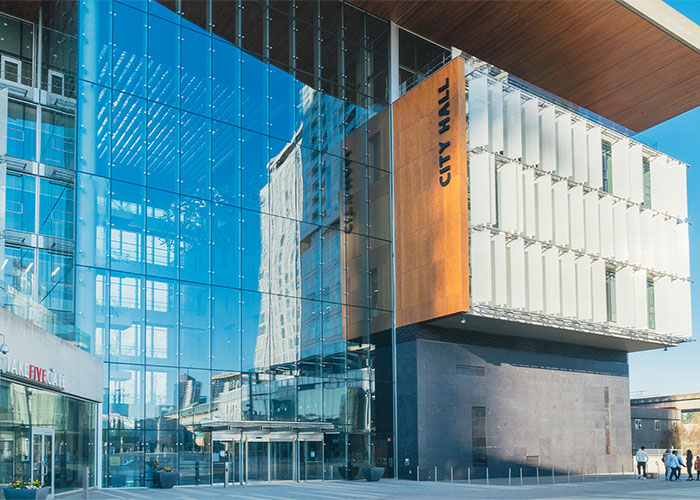 City Hall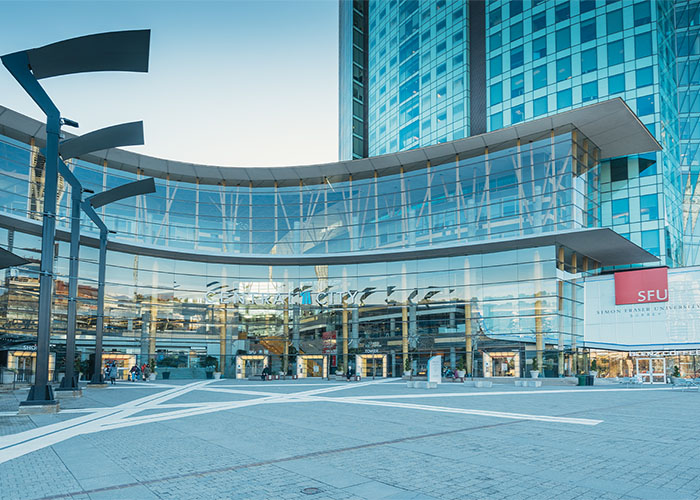 Urban Shopping Centre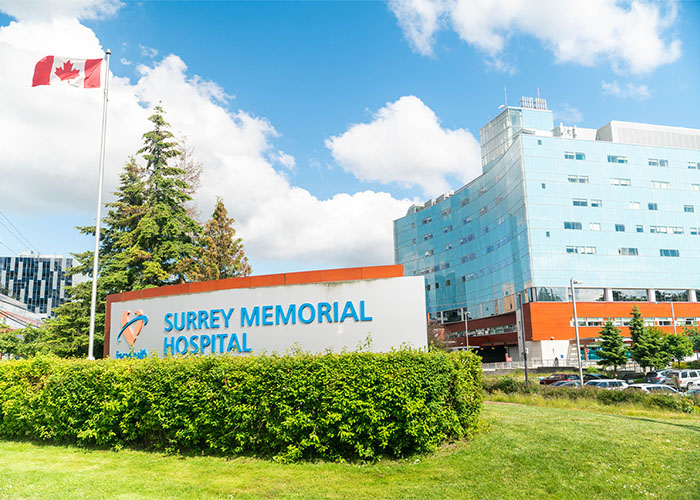 Surrey Memorial Hospital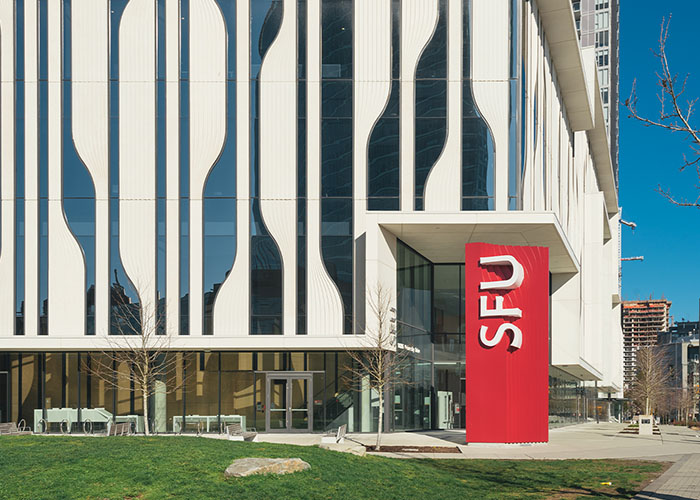 Simon Fraser University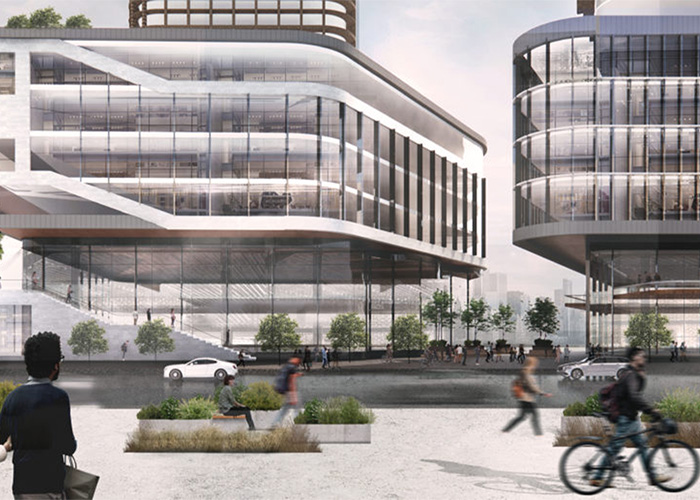 New UBC Campus Coming to Surrey