Concord Pacific Developments
Full Service. Complete Confidence.
Concord is most known for building Canada's largest urban communities, including defining the skylines of Vancouver and Toronto. It has also marked London's business centre with the Foster + Partners-designed Principal Tower, connected to Amazon's UK headquarters at Principal Place, as well as upcoming developments in Marylebone.
Concord Group's diversified holdings and operations include hospitality, telecommunications, information technology, and green energy. It is also a global leader in EV parking infrastructure. Concord Green Energy generates more than enough green power to offset the uses of all its 150 towers combined.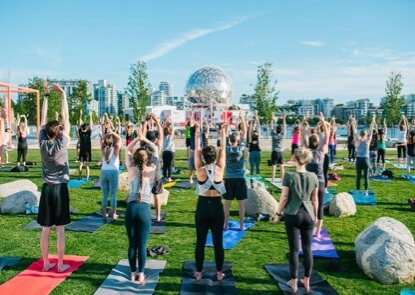 Concord in the Community
Beyond building homes and contributing parks, recreation facilities, amenities, school sites, seawall walkways and daycares, Concord infuses over $2 million dollars annually into the communities they develop in through family oriented events and charities.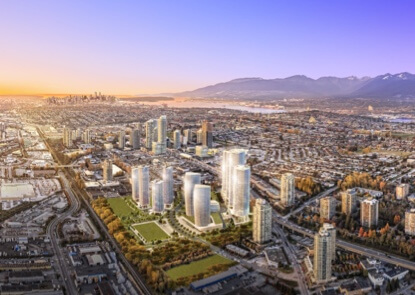 Concord is Green
Concord Pacific recognizes that transportation and temperature control are the largest energy draws in its communities. Its focus is to design green communities of scale and infrastructure that reduces energy usage while at the same time supporting the green energy grid. High-rise buildings with hundreds of homes share walls which manage heating and cooling far more efficiently than single family homes. High density master-planned communities connected to cities and mass transit greatly reduce our carbon footprint.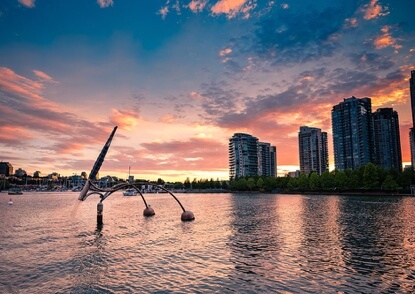 The Importance of Public Art
Cultural events, sports and the arts are essential ingredients to well-rounded communities. For nearly three decades, Concord has been committed to public art in its major communities across Canada. Concord's public art program creates a sense of place in its parks, public landscapes and on the towers they build. "The Concord Pacific Place community in Vancouver, Concord CityPlace in Toronto and Concord Park Place in North York together house the nation's largest collection of public art, enhancing the public realm of the communities" says Karen Mills, Public Art Curator.
Meet the Project Team
Concord Pacific Developments Inc.
Owner
LIV Design Studio
Interior
IBI Group Architects Inc.
Architect
Code by Thorson Consulting & Pontem Group
Structural by Glotman Simpson
Mechanical by Yoneda & Associates
Electrical by Nemetz & Associates
Civil by Vector Engineering
Landscape by PWL Partnership Landscape Arch Inc.
Envelope by JRS Engineering
Transportation by Bunt and Associates
Geotechnical by Geopacific Consultants LTD
Elevator by Otis